Medical Aesthetics & Laser
Want improved skin texture, reduced wrinkles, and enhanced collagen production for a more youthful and rejuvenated complexion?
Experience the rejuvenating power of microneedling, unlock a refreshed complexion through our facials, and unveil smoother, younger-looking skin with our TCA BioRePeel Chemical Peel.
New patient? Enjoy $20 off your first medical aesthetic treatment. To learn more, book a free 15 min skin consultation with a professional esthetician.
Microneedling is the process of creating micro channels by the microneedling pen to trigger and intensify the release of collagen and elastin formation. It treats your skin from inside out and outside in. 
Microneedling is safe for all skin types and addresses a wide range of problems such as acne scars, stretch marks, dark spots, fine lines, and wrinkles.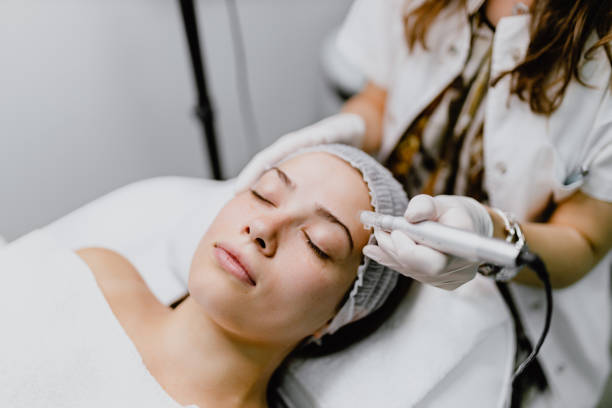 MEDICAL GRADE MICRONEEDLING
90 min - $250.00 ( + Medical Grade Skin Booster from Italy )
For hydrating, brightening, and firming. Packed with hyaluronic acid, natural amino acids and antioxidants, skin boosters hydrates and decreases fine lines on your face and neck immediately.
Fine lines and wrinkles
Improves sagging skin
Sun damaged skin
Hyper/Hypo-pigmentation
Enlarged pores
Stretch marks Scars (Surgical, Acne)
Active ingredient penetration
Skin rejuvenation
Improvement in skin tone and texture
Great for people who cannot be treated with laser
Customized Facial Includes: 
Double Cleansing
Exfoliation
Deep Pore Cleansing
Triple Mask Treatment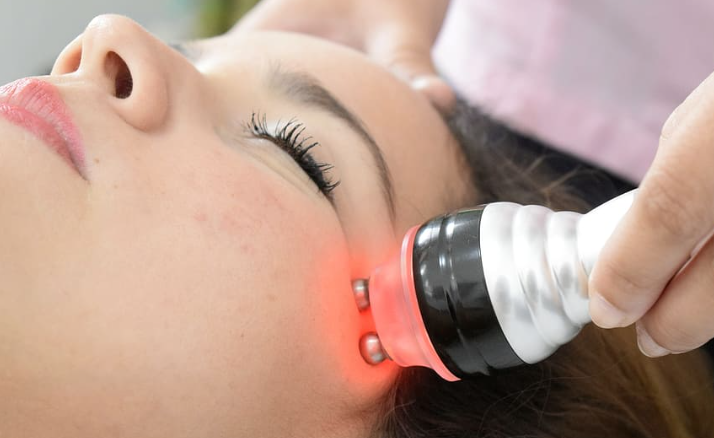 The painless, safe, gentle oscillating and oxygenating power of high-frequency electrical currents enhance blood circulation, increase collagen and elastin production, eliminate toxins and acne-causing bacteria, encourage lymphatic drainage, and improve skin care product absorption.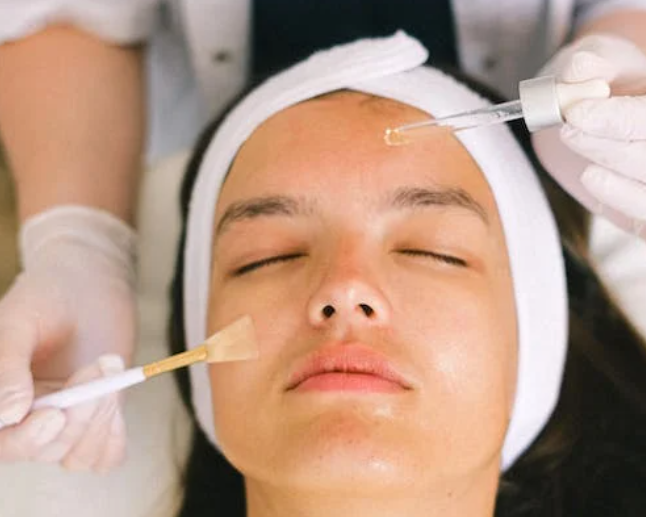 TCA BIOREPEEL CHEMICAL PEEL
BioRePeelCI3 FND is an innovative biphasic, medical device with the biostimulating, revitalising and peeling actions indicated for the face, neck, decolletage.

The BioRePeel has 6 acids: TCA (35%), Lactobionic acid, Salicylic acid, Tartaric acid, Citric acid and Aminobutyric acid (GABA). 4 aminoacids Glycine, Proline, Hydroxyproline and Arginine. Contains Vitamins C, B2.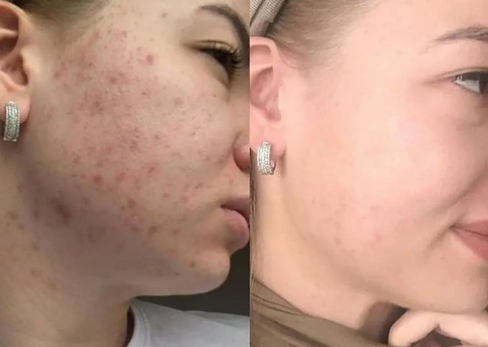 Lipophilic

Its bio-stimulating and revitalizing actions ensure fibroblasts' activity, activate cutaneous proliferating and biosynthetic processes, as well as increase cellular turnover and collagen and elastin production. In addition, hydrophilic phase promotes exfoliation, reduces fine lines by neutralization of free radicals, and helps battling acne, enlarged pores and comedones.
Hydrophilic

Has stabilizing and protective actions, reduces trans-epidermic water evaporation and assists active principles vehiculation. Also restores and maintains the cutaneous hydro-lipidic film. Its moisturizing action increases overall hydration.
15 MIN

PERSONAL SKIN CONSULT
Before your appointment, explore the transformative potential of our Medical Aesthetics microneedling and facial services with a free 15 minute consultation to learn how we might be able to help you achieve your skin goals.
Discover how these treatments can enhance your skin's natural radiance and address specific concerns, setting the stage for a personalized and rejuvenating experience.
During your appointment, our skilled professionals will guide you through the microneedling and facial process, ensuring you're comfortable and well-informed every step of the way. Experience the soothing relaxation and expert care that our health clinic is known for, leaving you feeling revitalized and refreshed.
After your appointment, savor the lasting benefits of our Medical Aesthetics microneedling and facial treatments as your skin continues to glow with newfound vibrance. Maintain and maximize your results with our post-care recommendations, and relish the renewed confidence that comes from healthier, more radiant skin.
At Criterion Wellness Clinic, we understand the importance of personalized care for our Coquitlam clients.
Expertise and Experience: Criterion Wellness boasts a team of experienced professionals who are experts in their respective fields. Our skincare specialists have a proven track record of delivering exceptional results, ensuring you receive top-notch care.

Personalized Approach: We understand that every individual's skin is unique. That's why we take a personalized approach to skincare. Our treatments are tailored to your specific needs and goals, ensuring the best possible outcomes.

Cutting-Edge Technology: Criterion Wellness is equipped with the latest in skincare technology and techniques. We stay at the forefront of the industry to provide you with the most advanced and effective treatments available.

Safety First: Your safety is our priority. All our procedures are conducted in a safe and sterile environment, adhering to the highest industry standards. You can trust us to prioritize your well-being throughout your skincare journey.

Proven Results: Our treatments have a proven track record of delivering remarkable results. Whether you're seeking to reduce wrinkles, improve skin texture, or address specific concerns, Criterion Wellness has the expertise to help you achieve your goals.

Comprehensive Services: Criterion Wellness offers a wide range of skincare services under one roof. From microneedling and medical aesthetics to chemical peels and customized facials, we have the expertise to address all your skincare needs.

Client-Centric Care: We value each and every client who walks through our doors. You can expect a warm and welcoming atmosphere, along with attentive, client-centric care that makes you feel comfortable and confident in your choice.

Transparent Consultations: We believe in transparent and open communication. During your consultation, we'll thoroughly explain the recommended treatments, expected outcomes, and any potential side effects, ensuring you are well-informed every step of the way.

Convenient Location: Our clinic is conveniently located in Coquitlam, making it easily accessible for residents of the area. You won't have to travel far to receive world-class skincare services.

Exceptional Reviews: Don't just take our word for it. Check out the exceptional reviews and testimonials from our satisfied clients who have experienced the Criterion Wellness difference.

Affordable Pricing: We believe that everyone deserves access to high-quality skincare. Criterion Wellness offers competitive pricing and flexible payment options to accommodate various budgets.

Holistic Approach: We understand that skincare is not just about external treatments. Our holistic approach takes into consideration your overall health and lifestyle, ensuring a comprehensive and effective skincare plan.
Choosing Criterion Wellness means choosing excellence, safety, and results. Join our community of satisfied clients and experience the transformative power of our skincare services. Your journey to radiant, healthier skin starts here.