From the treatment room layout to the 100% cotton sheets you lie on during treatments, we thought of everything with your comfort and health in mind. We are here to provide you with the solace of a spa with clinical services!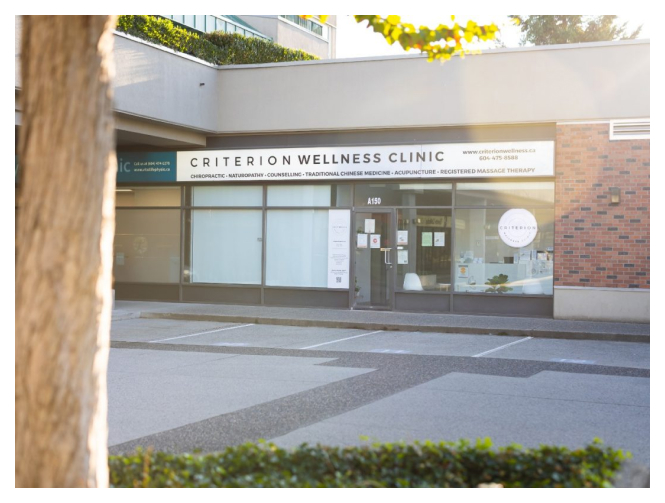 Welcome to our newly renovated wellness clinic!
We are a newly renovated wellness clinic conveniently located in the heart of downtown, Port Coquitlam. At Criterion Wellness Clinic, we are a multidisciplinary team of registered massage therapists, acupuncturists, clinical counsellors, a chiropractor, a naturopathic doctor, and a dietitian. Our passionate and fun team is ready to provide you with professional holistic health services!
Our modern and clean space has a total of 4 treatment rooms for registered massage therapy and acupuncture. One of which has 2 treatment tables for couples, friends, or family who want to receive treatments in the same comfortable space. These rooms are all equipped with hydraulic massage tables. The deluxe 3-layer, 3″ cushioning of the tables allows you to sink into comfort. On colder days, the beds are heated to provide you with a relaxing yet cozy experience.
Our chiropractor room is equipped with Shockwave therapy, the leander and thomson drop table. All to provide you with non-invasive, hands-on care that focuses on the neuro-musculoskeletal system.