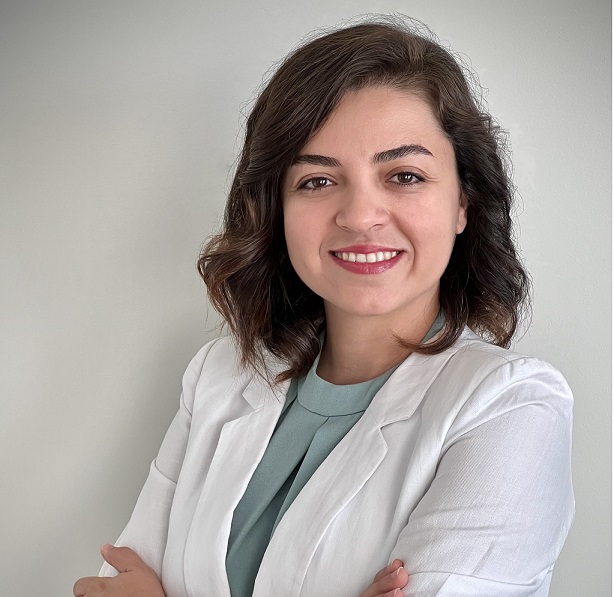 Registered Clinical Counsellor (RCC)
Languages: English and Farsi/Persian
She works with children, adolescents, individuals, and parents/caregivers to achieve fulfilling lives.
Shiva support her clients on their journey using different modalities including:
DIR/Floortime perspective
Attachment-informed art-based approaches (no artistic skills are required)
Sand and play therapy
Mindfulness
Cognitive-behavioural therapy (CBT)
Emotion-focused therapy (EFT)
Narrative therapy
She has over 10 years of experience working with children, youth, and families/caregivers for support with:
Anxiety
Depression
Trauma
Divorce
Behavioural issues
Learning disorders
ADHD
Autism spectrum disorder (ASD)
Grief
Negative self-concept
Life transitions
Immigration, etc.
She also facilitates workshops and offers parenting skills training classes, supporting parents/caregivers.
Shiva counsels from an immigrant, person-centred, trauma-informed, and strength-based perspective.
It takes courage to reach out to someone, share intimate stories, and feel uncertain about counselling.
As such, she strives to build a strong therapeutic relationship by creating a warm, supportive, empathic, and non-judgmental environment where individuals explore their mental, emotional, physical, and spiritual aspects.
Shiva looks forward to meeting you and walking with you on your journey to healing and thriving.
من به عنوان یک مشاور بالینی با کودکان، نوجوانان و والدین/مراقبان برای دستیابی به زندگی رضایت بخش کار می کنم.
من دکترای روانشناسی داشته و متخصص در زمینه آموزش و سلامت روان افراد با نیازهای ویژه هستم. با استفاده از رویکردهای مختلف از جمله دیدگاه رشد یکپارچه، رویکردهای مبتنی بر دلبستگی، هنردرمانی (هیچ مهارت هنری مورد نیاز نیست)، شن و بازی درمانی، روایت درمانی، ذهن آگاهی، درمان شناختی-رفتاری، درمان متمرکز بر هیجان، سعی در حمایت مراجعینم دارم. من بیش از 10 سال تجربه کار با کودکان، نوجوانان و خانواده ها/مراقبان برای حل مشکلاتی نظیر اضطراب، افسردگی، تروما، طلاق، مسائل رفتاری، اختلالات یادگیری، بیش فعالی، اختلال طیف اوتیسم، سوگ و فقدان، خودپنداره منفی، مهاجرت و غیره دارم. همچنین سابقه ی برگزاری کارگاه‌ها و کلاسهای آموزشی در زمینه ی مهارت‌های فرزندپروری را دارم.
من از دیدگاهی مهاجر، فرد محور، مبتنی بر تروما، قدرت و توانمندی مشاوره می‌دهم. من معتقدم تماس گرفتن با مشاور، به اشتراک گذاشتن داستان های بسیار خصوصی شهامت بالایی می خواهد. به این همین دلیل، من در تلاش برای شکل دهی یک رابطه درمانی قوی با ایجاد محیطی گرم، صمیمی، همدلانه و بدون قضاوت هستم که در آن افراد جنبه های ذهنی، عاطفی، فیزیکی و معنوی خود را کشف می کنند. من مشتاق دیدار و حمایت شما در مسیر مورد نظرتان هستم.
خدمات مشاوره من به دو زبان انگلیسی و فارسی از طریق این بستر آنلاین ارائه می‌شود.