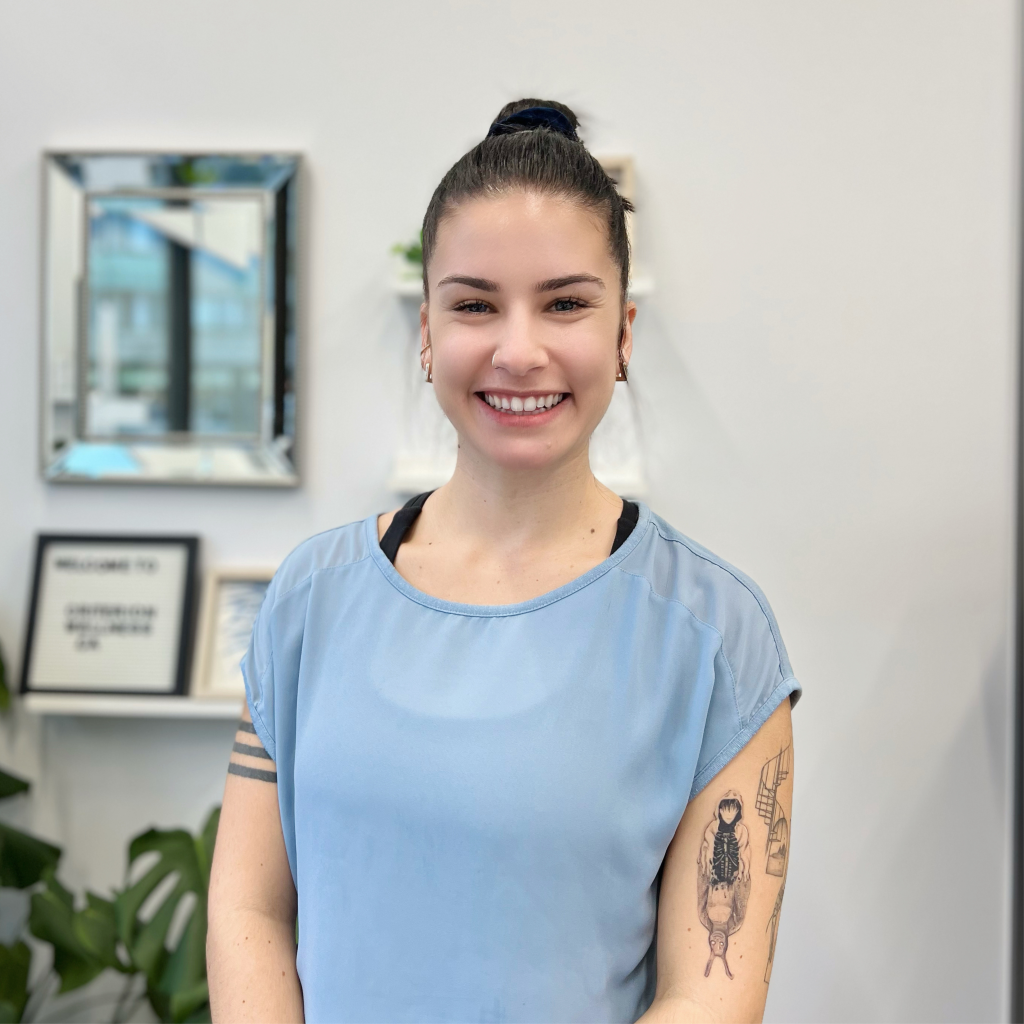 Registered Massage Therapist
Maddie is excited to bring her passion for massage and holistic health to Criterion Wellness. Originally from Halifax Nova Scotia, Maddie changed coasts in the pandemic for an opportunity to pursue massage therapy as a career full time. She couldn't be happier to be here! Maddie aims to provide a supportive, safe, and calming space for clients to feel cared for and heard.

Maddie recently graduated from the West Coast College of Massage Therapy in August of 2022. During her time, she gained a variety of learning experiences. Maddie participated in outreaches that helped her gain competence in working with systemic and neurological conditions, athletes, and women's health. At school, she completed a case study which focused on the impact of General Swedish Massage and diaphragmatic breathing on generalized anxiety disorders, a topic that mattered very much to her. Maddie's interest lies in working in women's health, and using massage therapy as a component to a larger healthcare plan with those suffering from anxiety and depression.

In addition Maddie has a Bachelor of Science with nutrition degree from Acadia university in 2018, and completed her 200hr yoga teacher training in 2019. On her days off she enjoys looking after her two kittens, hiking or surfing.