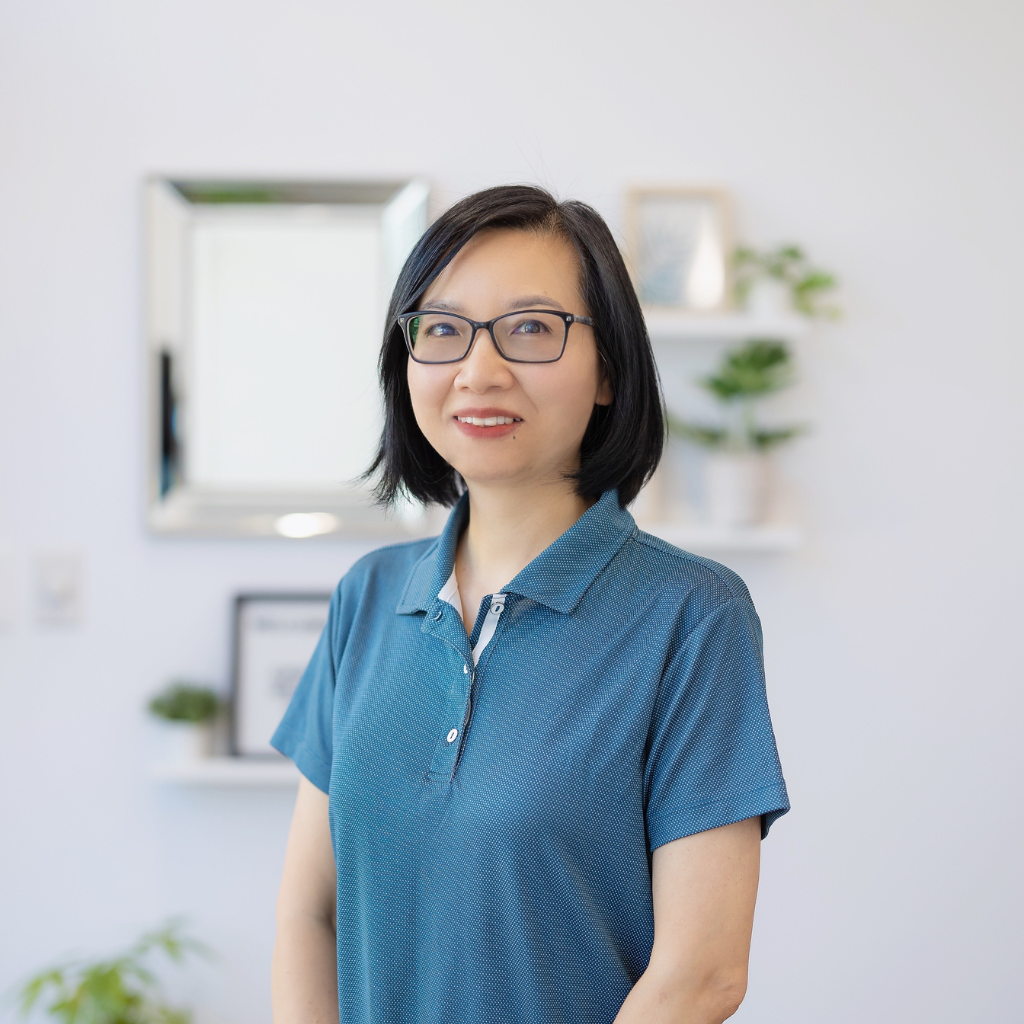 Registered Massage Therapist | Traditional Chinese Medicine Therapist | Acupuncturist
Languages: English and Mandarin
Angela has been a registered massage therapist for over 10 years and acupuncturist for 3 years working at Momentum Therapeutics Wellness Clinic. Angela enjoys providing therapeutic treatments that allow you to feel recharged.
She incorporates the following techniques based on your conditions:
Manual Fascial
Muscle Energy
Joint Play
Active Release
PNF techniques
Angela is also a registered Chinese Medicine Practitioner, currently, she is the vice president of Fu's Subcutaneous Needling (FSN) Association of Canada Society. Additionally, acupuncture and Chinese Herbs are the other way for Angela to help you bring your health back.
When she is not working, Angela enjoys hiking, cooking, and reading.