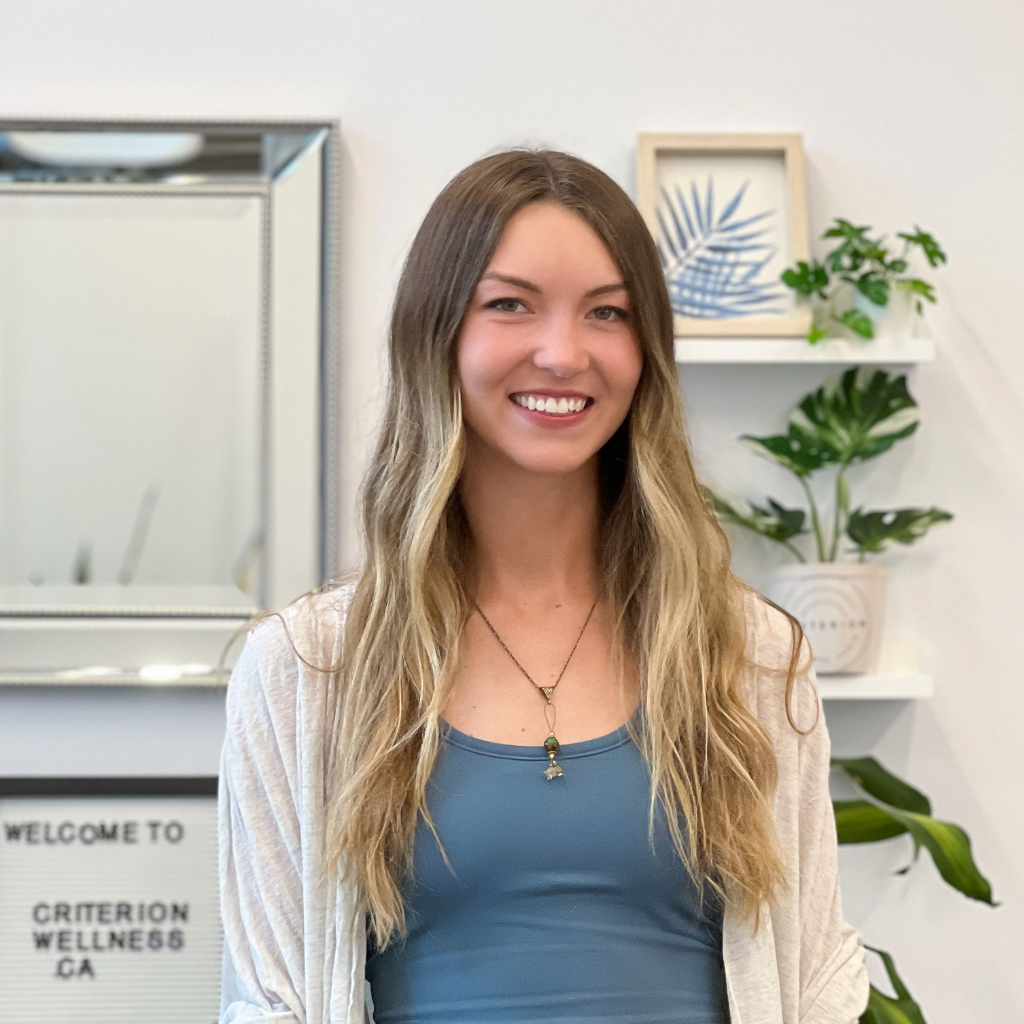 Registered Massage Therapist
Kirsten graduated from Okanagan Valley College of Massage Therapy in 2021 and is a fully registered massage therapist. 
Kirsten has a focus in:
Managing chronic pain

Skeletal alignment

Relaxation

Myofascial release

The importance of blood supply
In this modern world, self-care is more important than ever. Choosing massage therapy is a great step towards achieving mental, physical, and spiritual well-being.
Kirsten is able to guide you through a connection of breath, body, mind, and spirit. When you are able to relax and recenter into your body, healing will naturally follow. Through grounded intentions, Kirsten can help you shift into a pain-free and aligned body. 
Kirsten may incorporate the use of essential oils during your treatment to enhance the brain and body connection and allow you to fully "come home" to yourself.
When not working, Kirsten enjoys hiking with her dog, travelling, practicing yoga, and expanding her knowledge within her career. She is currently researching the Polyvagal Nerve Theory and the role Massage therapy plays in it.