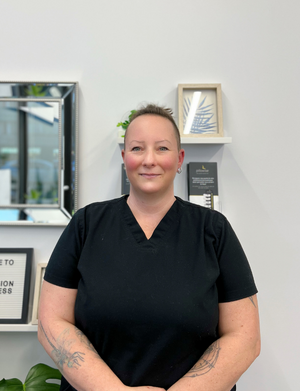 Kelly uses her passion for helping others and her diverse career background to immerse herself in understanding root causes and treatments for a wide range of aches and pains.
From sedentary desk jobs to demanding physical labour, she focuses on holistic healing plans that target the unique challenges that life can throw at our bodies.
She uses a blend of modalities to offer comprehensive treatments that address current pain and reduce future discomfort.
These include Swedish massage, deep tissue massage, trigger point therapy, myofascial release techniques, diaphragmatic breathing techniques, some basic Thai massage techniques, and basic foot reflexology techniques.
Kelly is currently a Pacific Coastal College of Massage Therapy student.
She graduated year 1 with honours and has started year 2. She is expected to graduate in July 2023 and complete her board exams in September 2023 to become a Registered Massage Therapist.
Kelly is a great asset to our team as a Bodyworks practitioner and we are thrilled to have her expand her ability to treat clients as she becomes a part of our interdisciplinary team!